Fondatore di PCCN – PSYCHOLOGY COUNSELING COACHING NETWORK. 
Membro del Network PEOPLE PLUS.
Psicologo Clinico e del Lavoro.
Counselor Supervisore, perfezionato in Gestalt, Impact Therapy e Analisi Transazionale.
Coach Professionista iscritto ISCP- INTERNATIONAL SOCIETY FOR COACHING PSYCHOLOGY, perfezionato in Coaching Strategico e Problem Solving, nell'Approccio Solution Building, a Seduta Singola e nel Protocollo Changing Mind®.
Master Trainer certificato in Programmazione Neuro-Linguistica e Ipnosi Ericksoniana, riconosciuto dall'ASSOCIATION EUROPEENNE PNL e la SOCIETY of NEURO LINGUISTIC PROGRAMMING. Perfezionato in tutte e tre le principali scuole di PNL, quella di Richard Bandler, il New Code di John Grinder e quella Sistemica di Robert Dilts.
Marketing Practitioner certificato presso la LONDON CHAMBER OF COMMERCE & INDUSTRY.
Ideatore dell' IMPACT MODEL™, direttore didattico e docente  del MASTER IN IMPACT MODEL™ e del MASTER IN PSSI™ – PROBLEM SOLVING STRATEGICO INTEGRATO.
Trainer specializzato in Protocolli D.N.A.® – DERIPROGRAMMAZIONE NEURO ATTIVA.
Ideatore del modello SWAN™.
Facilitatore certificato LEGO® SERIOUS PLAY® e creatore dei modelli INSIGHT BRICKS™ , INSIGHT GAMING™ e OHH CARDS™.
Docente di Counseling e Coaching, formatore e consulente aziendale presso società e strutture pubbliche e private.
Supervisore di gruppi e facilitatore a sostegno e rafforzamento della famiglia e della genitorialità.
Fondatore del FAMILY BUILDING™ e della FAMILY BUILDING EXPERIENCE™.
Co-fondatore di UMANIA, Associazione rivolta alla Ricerca e allo Sviluppo del  Potenziale Umano e ideatore di NEST™ e di HOMARO – NUOVA UMANITA', per una nuova forma di civiltà e socialità comunitaria e pacifica.
Co-fondatore del MINDFULNESS PROJECT, per la diffusione della Pratica di Mindfulness e del rapporto tra Psicologia Occidentale ed Orientale.
Perfezionato in Protocolli Mindfulness per adulti, adolescenti e bambini.
Ricercatore nel campo della Psicologia Quantistica, Noetica, Filosofie Orientali, Sciamanesimo Tolteco, Neurotecnologie Meditative, Isolamento Sensoriale (T-MEDITATION e DARKNESS EXPRERIENCE™), Psicotecnologia e Realtà Virtuale (R.V.E.- REALTA' VIRTUALE EVOLUTIVA ). 
Leader Certificato in YOGA DELLA RISATA.
AMO profondamente passeggiare in SOLITUDINE insieme ai mie cani e prendere CONTATTO con la POTENZA e l'ARMONIA di MADRE NATURA.
AMO però anche la SOCIALITA' , la SINCERITA' e la CONVIVIALITA', magari intorno ad un tavolo, sorseggiando un buon vino, perchè come dice saggiamente lo scrittore e giornalista Eduardo Galeano:
"Siamo tutti mortali, fino al primo bacio e al secondo bicchiere di vino".
E ancora sono PROFONDAMENTE ORGOGLIOSO di dire essere il  PADRE di TRE MERAVIGLIOSI BIMBI (Gabriele, Jacopo e Clarissa), che mi insegnano tutti i giorni, il RISPETTO e la MEMORIA del PASSATO, l'ATTENZIONE e la PRESENZA nel PRESENTE, la FIDUCIA e il CORAGGIO di una VISIONE OTTIMISTA e CREATIVA del FUTURO.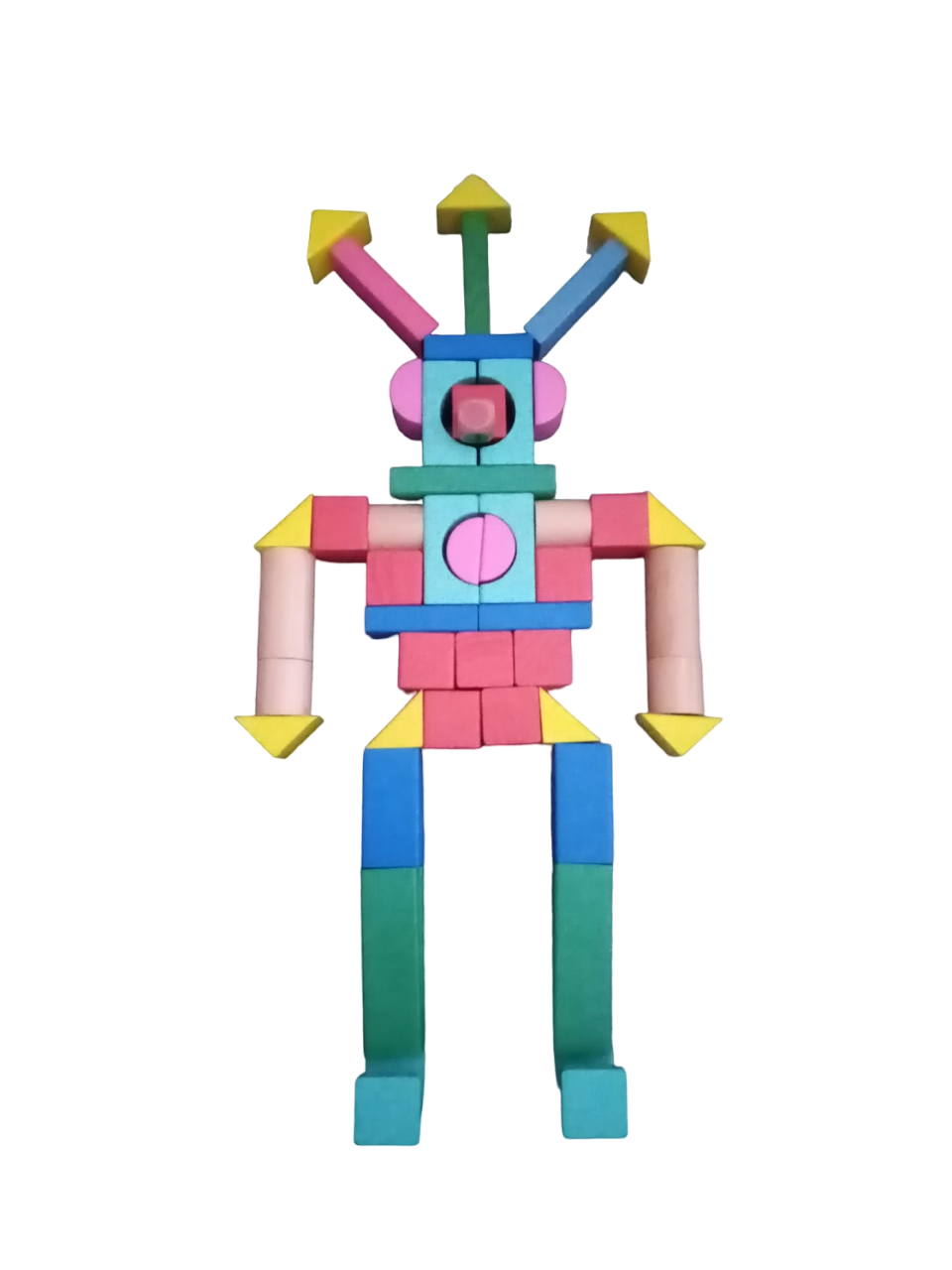 IL GIULLARE – Composizione di mattoncini di legno fatta da mio figlio JACOPO.
COSA FACCIO PER TE